About CWNP
CWNP, founded in 1999, is the IT industry standard for vendor neutral enterprise Wi-Fi certification and training. We offer high-stakes, proctored certification exams and materials focused on 802.11 wireless networking technologies. CWNP has customers in over 150 countries and authorized training partners in all major global theaters.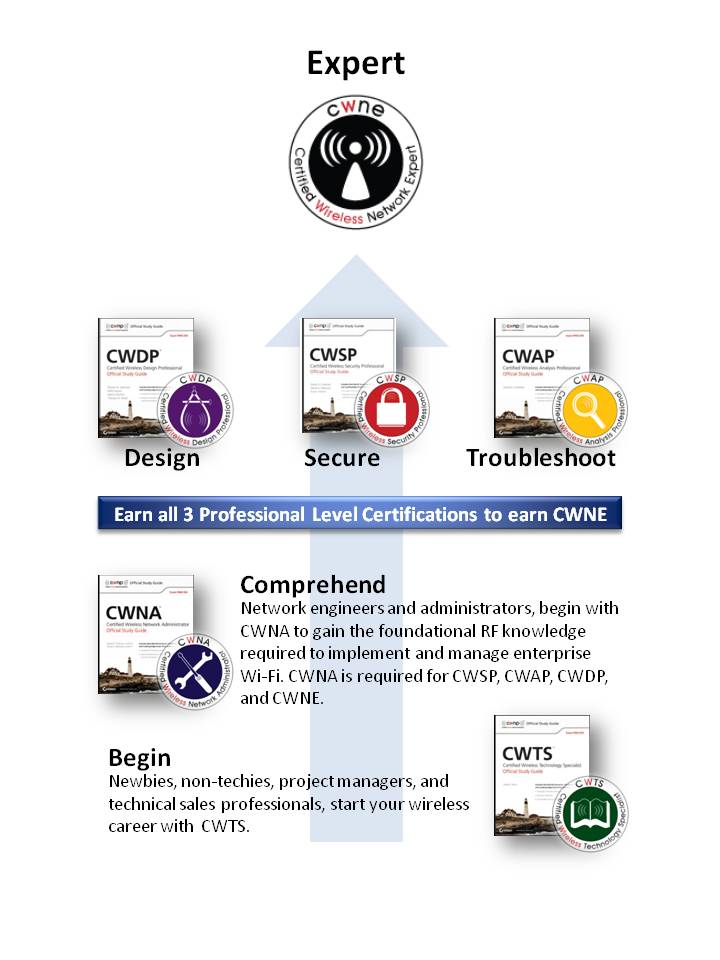 CWNP currently offers 4 levels of professional career certification for Enterprise Wi-Fi:
CWNP employs authorized training providers called CWNP Learning Partners to deliver instructor led, video, and online LIVE training towards CWNP certifications. CWNP Learning Partners offer training around the globe using official CWNP curriculum taught by CWNT certified instructors.
CWNP publishes videos, white papers, blogs, and other materials that assist the networker in learning Wi-Fi technologies and preparing for CWNP exams.
CWNP publishes a period electronic email newsletter to over 100,000+ networking professionals focused on wireless technologies. Subscribe to the CWNP newsletter here. To advertise to CWNP's audience, contact us here.
See what people have been saying about CWNP:
"I want to commend you and all at CWNP for having a great organization. You really 'raise the bar' on knowing Wi-Fi well!!! I have learned a ton of information that is helping my job experience and personal career goals, because of my CWAP/CWDP/CWSP studies. Kudos to all at CWNP."
- Glenn Cat, Duke Energy, CWSP