Join us 24-26 September 2015 for
Wi-Fi Trek in San Francisco!
San Francisco promises to be a memorable networking opportunity surrounding our 2.5 day CWNP IT Professional Wi-Fi Trek National conference. CWNP is excited to expand on our second conference and bring it to the Bay area to accommodate the many Wi-Fi companies in the area. Gain an understanding of where Wi-Fi currently is and what is coming down the pipeline. Where are things going in this industry? You will find out.
Learn how to maximize your opportunities and bring the greatest value to your career in one all-encompassing conference.
Key conference topics include:
Mobile Device Management
Wi-Fi Attack Methods
Frontier on Security
Vertical Market Issues in Design
Troubleshooting
Network Analysis
Check out the Agenda now! 
Keynote Speaker:
Robert McDowell
Former Chairman of the FCC 
Robert has been an industry and government leader on a multitude of complex issues in the communications field, providing strategic legal, business, and public policy advice to clients in the telecommunications, media, technology, and digital media industries.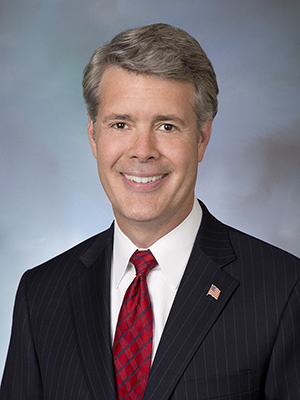 Join Us if You:
Are an IT Professional
Manage a Wi-Fi network
Sell Wi-Fi
Use Wi-Fi
Follow CWNP and the certifications we offer


CWDP & CWSP Training:
Eight-O-Two Technology Solutions will offer two advanced CWNP classes during the three days prior to the conference. This would be a conference/class combination special price that would allow attendees to complete one CWNP class of their choosing and also have access to the conference. These classes would be "boot camp" style with optional Pearson VUE certification testing at the end of the classes. Official CWNP training kits will be used in both of the classes. ***Note: These are 2 separate class offerings that will be running simultaneously.
For more information, contact Robert Bartz or visit the website to register for the class.
EXPO Showcase:
Gain hands-on access to leading solution providers with vendor showcases and demos. These firsthand interactions with market leaders will keep IT professionals connected to new technology.
Expo Sponsors (with more to come):
Aerohive
AccelTex Solutions
AdTran
Aruba
Cisco
CWNP
Eight-O-Two Technologies
Ekahau
EnGenius
Fluke Networks
MetaGeek
Ruckus
Samsung 
Ventev
Zebra Technologies
Want to be added to the list? Contact marketing@cwnp.com for more information.
Join the conversation and network with other attendees using #wifitrek, the official twitter hashtag for the event.
We look forward to seeing you in San Francisco!