Hotel & Travel
The Conference and Expo will be held at the Parc 55 Hotel on the 4th level. The conference room will be Cyril Magnin and the Expo will take place in the Cyril Foyer.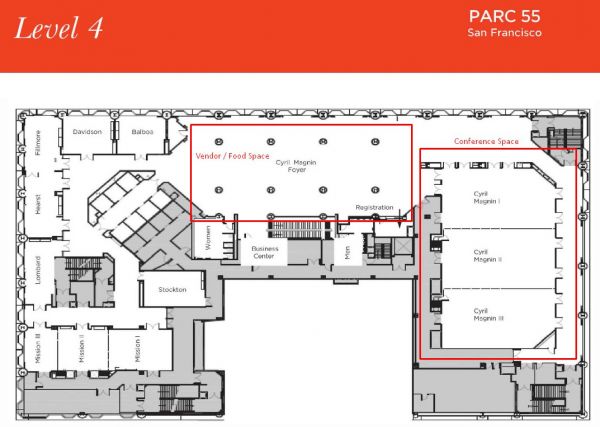 Parc 55 (Hilton)
Hotel Address:
55 Cyril Magnin St.
San Francisco, CA 94102
Dates:
September 24-26, 2015

Includes complimentary guest room internet ($14.95/day savings)
Reservations (be sure to follow instructions below to get the group rate):
Cut-off Date: Sept 7th. 

Any reservations made after this date are subject to availability.
Parc 55 San Francisco, a Hilton Hotel
• Add your arrival/departure dates
• Click on (Add special rate codes)
• Enter the group code (not promo code):  TCC
• Click on check rooms and rates
• The group rate should appear
415.392.8000


AIRPORT:
San Francisco International Airport
Code: SFO