A Salute to Wireless Broadband [With my Middle Finger]
By CWNP On 07/14/2011 - 53
Comments
"It was the best of times, it was the worst of times…" -- Chuck Dickens


I share mixed feelings today. On the one hand, I am glad to finally have Internet service that is both reliable and fast (faster than 2/3 of the US, says speedtest.net). Unfortunately, it comes at the cost of replacing wireless with wires. I'm happy. I'm sad.
When I bought my house a few years ago, I had taken this thing called "broadband Internet access" for granted. With all the discussion about Internet regulations and Comcast, I often see opinion statements that take service provider choice for granted. "If you don't like Comcast policies or customer service, just don't use them" the argument goes. Maybe if you live in a suburb. Where I live, choice means dial-up, T1, or cellular (if you have coverage). If you're lucky, you might find a decent (someone answers when you call) wireless ISP that has a tower nearby.
For almost two years now, I've endured spotty connectivity from a local wISP whose closest tower is 7 miles away. The distance is easily within range using 900 MHz, but the woods behind my house often like to frolic in the Fresnel zone. I say "often" because the seasonal changes in Michigan have a schizophrenic impact on the reliability of the link. In the winter, the trees get bare, and Fresnel zone blockage is within usable limits (<40%). The summer brings foliage…dreaded Fresnel zone blocking foliage.
I've often heard the theory that rain will not impact an outdoor wireless link. My daily personal experience testifies otherwise. If your outdoor link is designed and deployed properly, a little rain shouldn't cause a noticeable change. But, when the link sits right on the fence of marginality, a rain shower settles the debate.
So the natural questions is "why have I lived with this for two years?" There are four primary reasons:
First and foremost, the only real alternative option was a T1.
Second, just to get marginal link quality, I put a 40' tower on my roof, so it is already an eyesore. The engineer's solution would be to take the tower higher (to avoid obstacles in the first Fresnel zone), but I just can't buy into it. Literally, it's cost prohibitive for me, which is why I didn't do it originally. Towers can be expensive and cumbersome to install on a house, and guide wires are just ugly. Even though I live in the country, my neighbors might picket and throw things at me. My "friends" already laugh at me.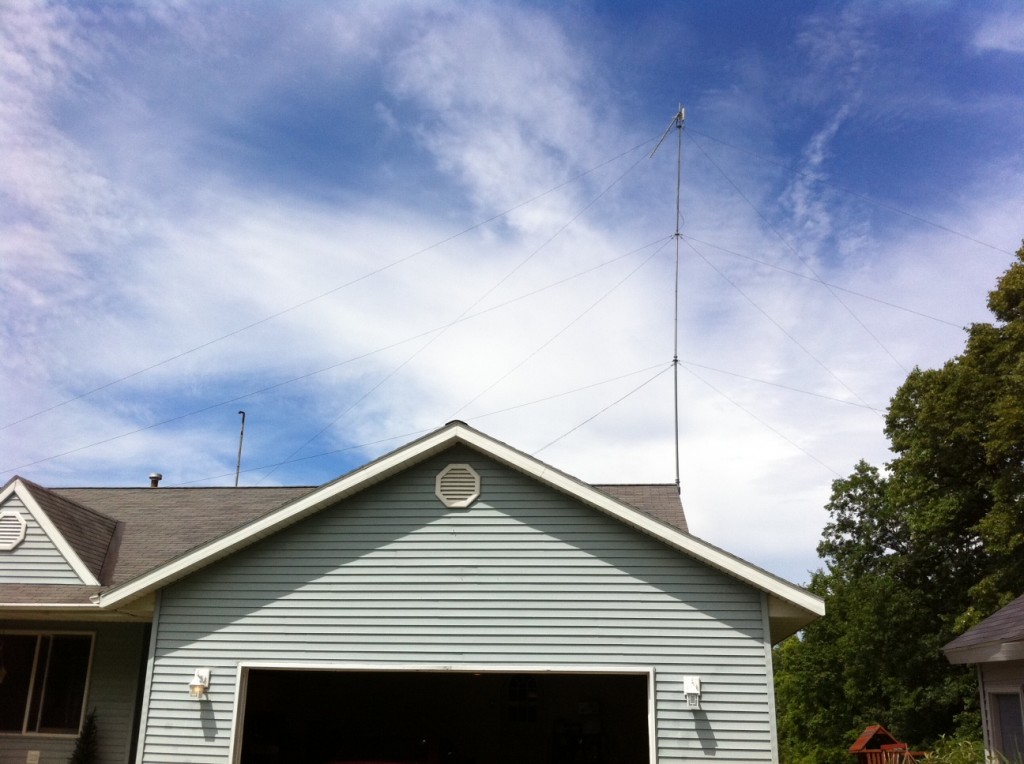 Third, it gives me an excuse to work from a local office where I see real people.
And finally, when I stay home, marginal Internet connectivity forces me to do some real work.
But, unreliability was affecting work, so I paid a cable company with service nearby (they were difficult to find) to extend their service to my house.
A few things I've learned along the way:
Wives don't like 40 ft. towers on the roof.
I can live without Twitter.
900 MHz is much better than 2.4 or 5 GHz (for this application), but it's not good enough.TV Whitespace frequencies will present new opportunities for wireless ISPs in rural locations.
Please join me as I send wireless broadband packing: You've been a lousy friend.
Cable broadband, welcome to my home.
Tagged with: wireless broadband, motorola canopy, link budget, fade margin, 900 MHz, cable, whitespace, wireless ISP

Blog Disclaimer: The opinions expressed within these blog posts are solely the author's and do not reflect the opinions and beliefs of the Certitrek, CWNP or its affiliates.