CWTS® - Certified Wireless Technology Specialist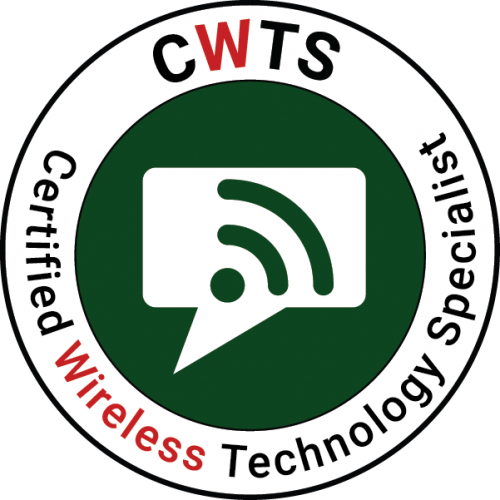 NOTE: The CWTS exam was retired on December 31, 2018 and is no longer available.  The certification acquired before that time will remain valid. As an alternative, consider the CWS and CWT certifications.
Your journey begins.
The Certified Wireless Technology Specialist (CWTS) is a certification that validates the knowledge and skillset of IT sales and support professionals on the basics of Enterprise 802.11 wireless networks.
Hardware and software. Security and compliance. The "who, what, why" of Radio Frequency (RF). This comprehensive certification was designed to prove your understanding Wi-Fi technology and data networking and help put you on a track to continued success in the industry.
What it takes to become a CWTS:
The CWTS certification is a sales & support level wireless LAN certification for the CWNP Program. To earn a CWTS certification, you must take the exam at a Pearson Vue Testing Center and pass with a score of 70% or higher. Instructors must pass with a 80% or higher. However you choose to prepare for the CWTS exam, you should start with the exam objectives, which cover the full list of skills tested on the exam.  The CWTS is a lifetime certification. Because CWTS is an entry-level certification, no re-certification is required.
Main areas covered by CWTS:
Wi-Fi Technology, Standards, and Certifications

Hardware and Software

Radio Frequency (RF) Fundamentals

Site Surveying and Installation

Applications, Support, and Troubleshooting

Security & Compliance
CWTS Exam Summary
Everything you need to prepare is right here:
Questions:
Send us an email or call 866.438.2963.