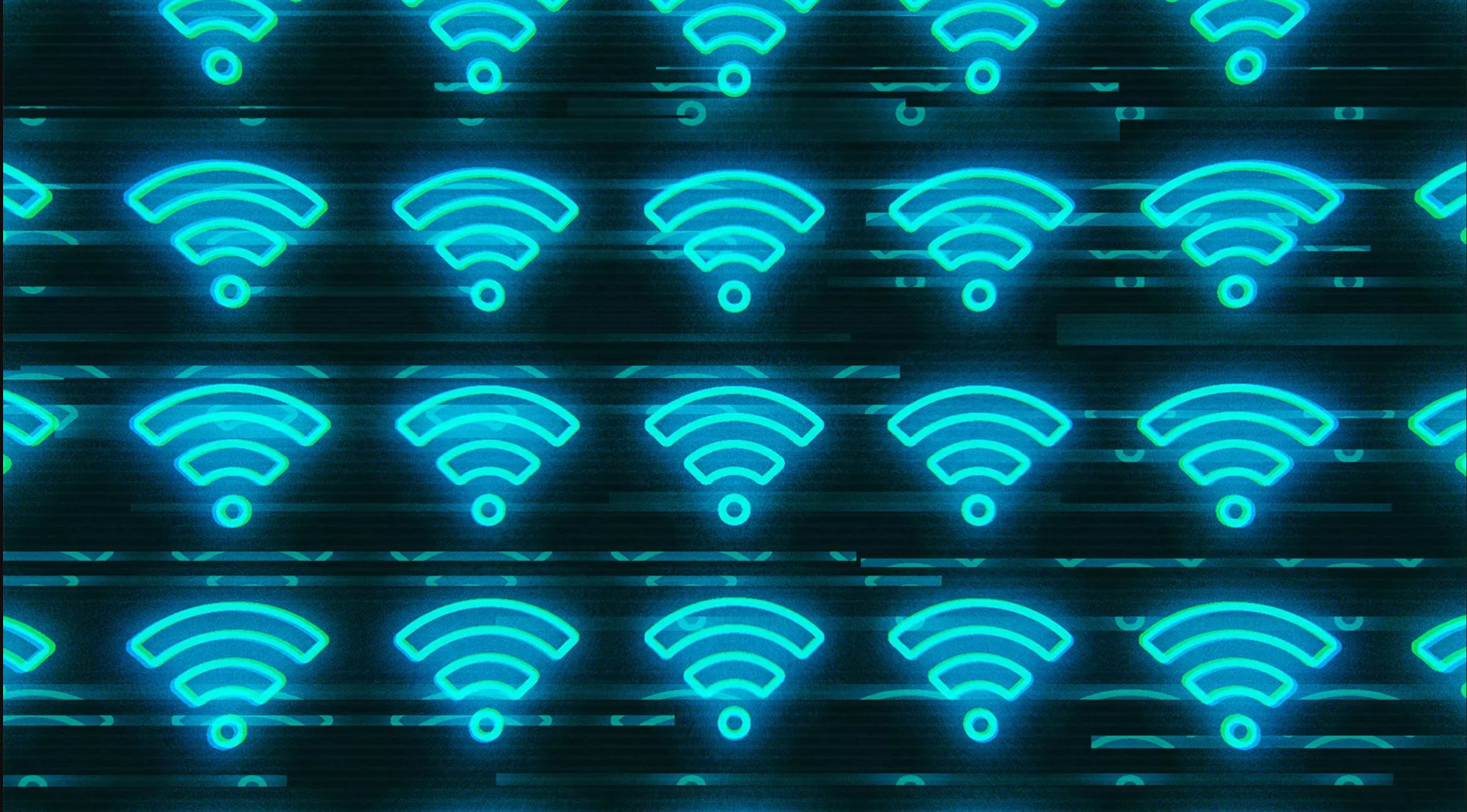 What Does Wi-Fi 6 Have in Store?
By
George Caspar
On 03/13/2020
Wi-Fi 6 (also referred to as 802.11ax in the 802.11 standard) is the latest generation of Wi-Fi technology. The main benefit of Wi-Fi 6 is that it can increase the speed of data transmission and allow for more users or endpoints per access point. The roll-out of Wi-Fi 6 began in 2019 and continues to happen at the date of this blog post.
Wi-Fi 6 Can Increase Speed and Allows for Multiple Users to Connect Simultaneously
Wi-Fi 6 is a cut above its predecessor 802.11ac (now retroactively referred to as Wi-Fi 5) in a variety of ways. Wi-Fi 5 transmits only in the 5 GHz range and allows for up to 6.9 Gbps (in the standard) in data transmission. Certainly, at the time Wi-Fi 5 was rolled out, it was an improvement over its predecessor, but the Wi-Fi 5 technology is no longer able to keep up with the ever-increasing demand required by Wi-Fi users. This is especially the case in public spaces where many users or endpoints are vying for the simultaneous use of the same access points. Even though Wi-Fi 5 began the use of a technology known as "multi-user, multi-input, multi-output" or MU-MIMO, which allows access points to transmit up to four data streams at the same time, the consistently increasing demand requires even more capacity for multiple users to connect. The benefit of MU-MIMO has been insignificant, to say the least, but it has been enhanced in Wi-Fi 6.
Wi-Fi 6 is designed to address these challenges. In the first place, Wi-Fi 6 transmits in both the 2.4 and 5 GHz frequency ranges. This allows for more available channels for multiple users and endpoints to make use of. Wi-Fi 6 also allows for 9.6 Gbps (in the draft standard) in data transmission, which amounts to about 130% more than Wi-Fi 5.
In addition to more channels and an increase in data transmission rates, Wi-Fi 6 also increases the overall throughput of data transmissions by improving its efficiency. There are quite a few of these efficiencies, and the remainder of this article will touch upon two of them, including (1) Improved Target Wake Time Management and (2) Orthogonal Frequency Division Multiple Access.
Improved Target Wake Time
One efficiency is the better management of power management through the use of target wake time or TWT. Essentially, TWT allows for a scheduled data delivery mechanism so that the devices do not have to wake up to check and see if they have data waiting outside of that schedule. This efficiency will affect the added benefit of increasing the battery life of a mobile device. It will also reduce contention on the channel as the AP and client device negotiate schedules, and the AP can influence these schedules. Interestingly, TWT is not an 802.11ax or Wi-Fi 6 introduction; it was introduced to the standard in 802.11ah.
Orthogonal Frequency Division Multiple Access
The second technological efficiency employed by Wi-Fi 6 is called Orthogonal Frequency Division Multiple Access or OFDMA. This technology OFDMA allows Wi-Fi 6 to split each transmission into multiple units targeted to different client devices. These separate units within the channel effectively increase the available overall throughput and providing significantly greater efficiency.
These new efficiencies and others not discussed here were designed to address the access requirements of environments containing a high density of endpoints requiring a Wi-Fi connection at the same time. This is true not only for airports, stadiums, offices, and hotels but is also becoming increasingly true in high use homes where the IoT (Internet of Things) has created an environment where many different devices make use of the internet without human involvement.
The following chart summarizes the capabilities of Wi-Fi 5 and Wi-Fi 6:
| Wi-Fi Alliance Nomenclature | Wi-Fi 5 | Wi-Fi 6 |
| --- | --- | --- |
| Standard Nomenclature | 802.11ac | 802.11ax |
| Transmission Frequency | 5 GHz | 2.4 and 5 GHz |
| Data Speed | 6.9 Gbps (in the standard) | 9.6 Gbps (in the draft standard) |
| MU-MIMO | 4 data streams | 8 data streams |
| TWT | Not implemented | Implemented |
| OFDMA | Not implemented | Implemented |
Edited by: Tom Carpenter
Tagged with: wifi6, 802.11, ofdma

Blog Disclaimer: The opinions expressed within these blog posts are solely the author's and do not reflect the opinions and beliefs of the Certitrek, CWNP or its affiliates.