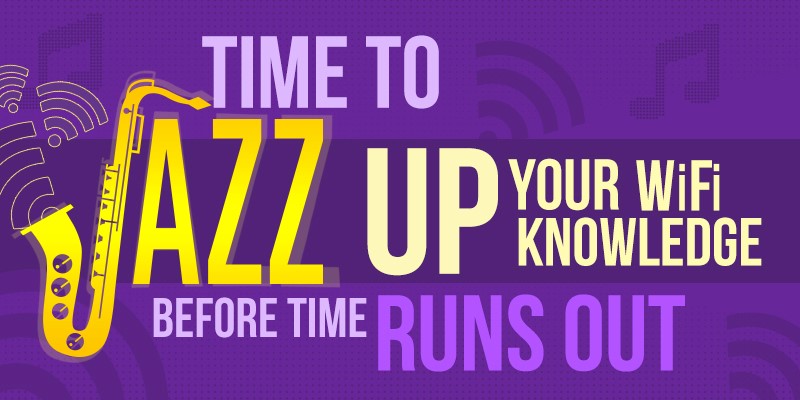 CWNP Wi-Fi Trek Conference
By
CWNP
On 09/13/2016 - 136
Comments
Time to Jazz Up Your Wi-Fi Knowledge Before Time Runs Out!
It's not too late to register for the CWNP Wi-Fi Trek conference in New Orleans. The conference begins with a welcome dinner and live jazz band on Wednesday, September 28th followed by 2 ½ days of various sessions and break-outs from leading industry experts: Tour the exhibitor's expo, and learn about new products and releases. Find out about the latest in Wi-Fi technology today, and what's on the horizon for tomorrow and how to apply it to your business. Plus, this is a great opportunity to earn your next CWNP certification.
Wi-Fi Trek is where the nation's leading Wi-Fi professionals will gather, and where you can learn more about the latest in Wi-Fi technology with a networking opportunity unlike any other in the industry. Topics covered will range from new 802.11 standards and MU-MIMO challenges, mobility and the internet of things, and wireless guest access evolution to wireless LAN design, Interop and Blackhat network exploration and how to customize SMB Wi-Fi for unique applications. This is a comprehensive Wi-Fi technology conference with David Westcott, President of Westcott Consulting, as the featured speaker. Mr. Westcott is a renowned author and trainer and considered to be one of the industry's foremost Wi-Fi technology experts, lending his knowledge to various government agencies, major corporations and universities around the globe.
Jazz up your Wi-Fi knowledge and don't miss CWNP's Wi-Fi Trek in New Orleans. It all starts on Wednesday evening, September 28th and runs through Friday, September 30th. If you want to make a weekend out of it, we have rooms blocked through Sunday, October 2nd and companion passes are available for Wednesday Welcome dinner and a Thursday night river cruise. Sign-up for Wi-Fi Trek today. Seats are still available and you can register here.
Tagged with: CWNP, Wireless, Wi-Fi Certification, wifi certification, wireless certification, IT Professional, WLAN, WLAN Certification, CWTS, CWNA, CWAP, CWSP, CWDP, CWNE, Wi-FiTrek

Blog Disclaimer: The opinions expressed within these blog posts are solely the author's and do not reflect the opinions and beliefs of the Certitrek, CWNP or its affiliates.