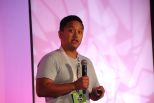 The world of wireless certifications is vast and at times, confusing. If you've considered getting a certification to elevate your WiFi career, you may have had questions or hesitations like these:
• Which certification is right for me?
• I'm not a good writer. They're going to decline my application because my writing is bad.
• I don't know who I'd ask to endorse or recommend me.
• What do I do after I get my certification?
Continue reading...