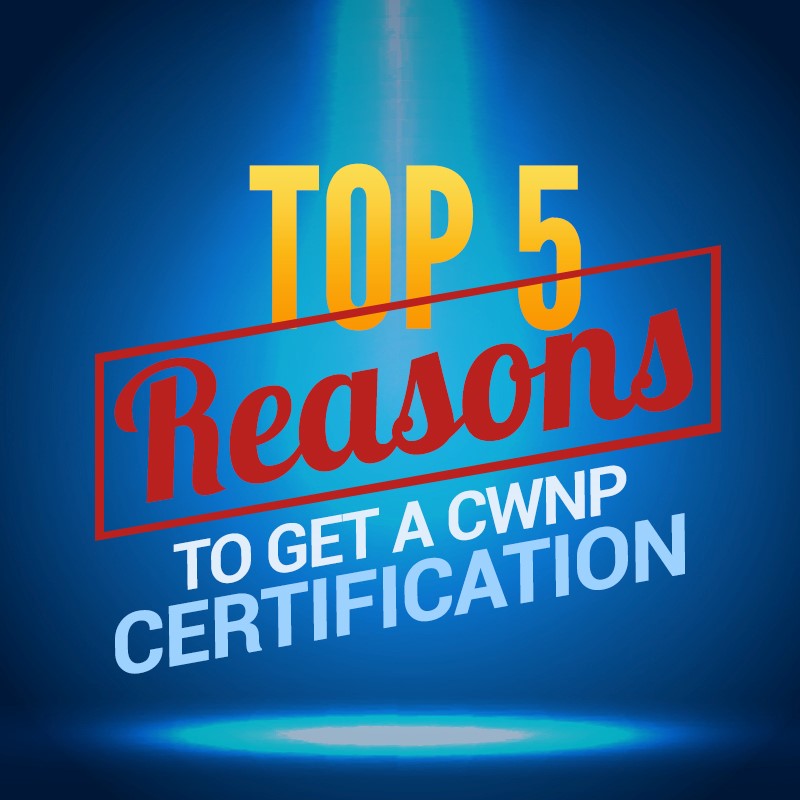 Top 5 Reasons to Get a CWNP Certification
By
CWNP
On 05/03/2016 - 6
Comments
Since wireless networking professionals are more in demand than ever, having in-depth knowledge of recent technology is critical.
Knowledge of Wi-Fi is highly valued and appreciated everywhere, whether the internet connection is at home or at work, whether one is working as a sales person or CEO of a company. However, it's absolutely essential for someone currently working or aspiring to work in the field of networking.
If you want to sail through the tough times where companies are laying off employees, or want a flying start to your Wi-Fi technology business, then CWNP certifications are the way to go.
How would CWNP certification benefit you?
Demonstrate Excellence and Get Hired Faster
When two candidates with the same qualification and experience apply for the same position, oftentimes, the one who holds a CWNP certificate gets an edge over the other. Recruiters place a high value on CWNP certificates as they are proof of knowledge, excellence, skill, abilities and expertise in Wi-Fi networking.
Job Insurance
Investing in CWNP certification is similar to getting insured. By getting CWNP certified, you help to secure yourself from being laid off and being fired in an economic slowdown when companies slash thousands of jobs. In a volatile economic environment where corporations are looking for cost cutting measures and contemplating job layoffs, achieving CWNP certification can save your job and help you to make it through the tough times.
Get Promoted
Attaining CWNP certification enhances your skills by acquiring expertise in the latest trends of Wi-Fi technology, which are required to boost your career. Getting professional certifications yields better performance reviews and higher promotions for you.
Improve Marketability - Social Networking
Earning a CWNP certification makes you a part of elite group of skilled and certified professionals. The interaction among this group enhances the professional and personal growth as they discuss their personal experiences, and their technical knowledge in the community forums (at CWNP.com, on Twitter and more). The whole experience of being part of this peer group may prove to be the turning point of your life.
Build Alliance Programs
Getting certifications not only benefits the certified professionals, but also an organization as it fulfills the requirement of a specified number of certified employees in the organization. It helps to increase the company's business as some contracts allow for hiring only companies with certified employees. Some manufacturing and vendor companies need a specified number of certified individuals to be associated with the organization to maintain the current partner program status. As a CWNP certified employee, you'll be adding real value to your company.
Tagged with: CWNP, Wireless, Wi-Fi Certification, wifi certification, wireless certification, IT Professional, WLAN, WLAN Certification, CWTS, CWNA, CWAP, CWSP, CWDP, CWNE