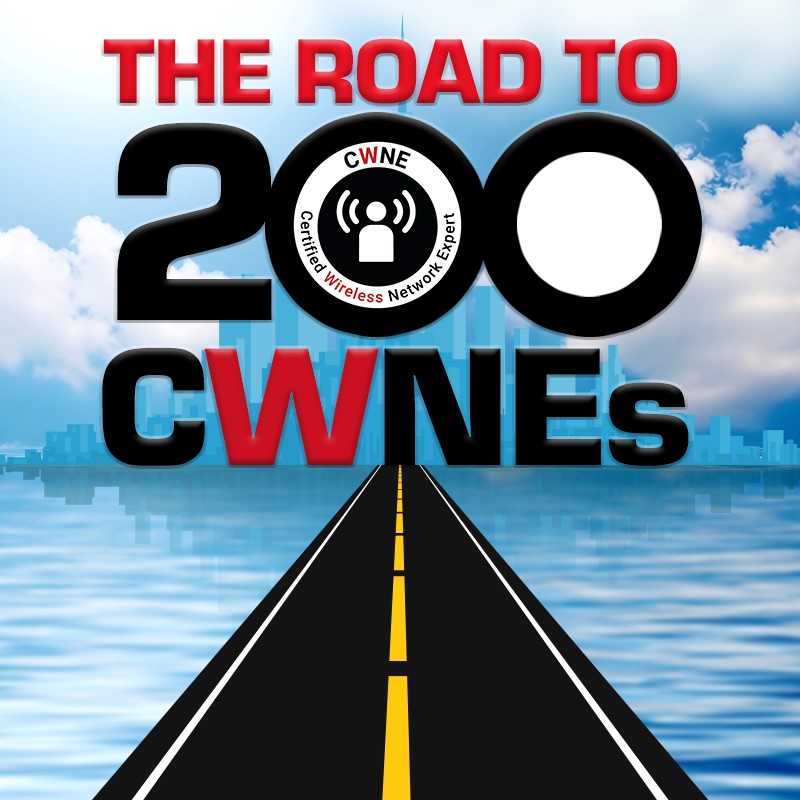 The Road to 200 CWNEs
By
CWNP
On 11/04/2016 - 143
Comments
The CWNP CWNE certification saw a greater than 20% growth in the year 2016. This includes only the approved CWNEs as of early November this year. With more applications in the pipeline, this is likely to result in a more than 25% growth rate in 2016 over 2015. Reaching 200 approved CWNEs is a significant milestone for this certification and the buzz in the field indicates a continued increase in growth rate for next year.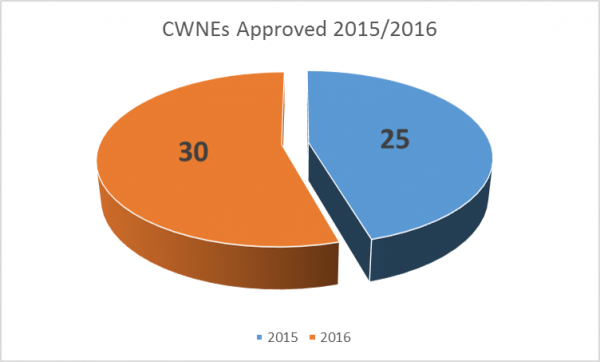 Those desiring the CWNE certification must prove exceptional skills in wireless network administration, security, troubleshooting and design. They are rigorously evaluated by the CWNE board of advisors and have clear proof of their expertise upon approval. The approved candidates have reported that it is one of the most satisfying achievements of their careers and we look forward to many more in the future.
In the past decade, more than 11,000 individuals have achieved their CWNA certification with us and many have achieved professional level certifications (CWSP, CWAP and CWDP) as well. The CWNP certifications continue to see growth across the board and we here at CWNP want to pause at this 200th CWNE milestone (congratulations Lee Badman) and say thank you to the wireless networking community.
May we see many more years of WLAN education as we explore 802.11ax, 802.11ah, 802.11ai and more together in the coming years.
Congratulations CWNEs and have a great holiday season!
Tagged with: CWNE, growth, CWNA, 802.11ax, 802.11ah, 802.11ai

Blog Disclaimer: The opinions expressed within these blog posts are solely the author's and do not reflect the opinions and beliefs of the Certitrek, CWNP or its affiliates.