What Everybody Ought To Know About Rising Visions for Wi-Fi Services Towards 2020
By
CWNP
On 02/11/2016 - 46
Comments
This blog post contains the emerging opportunities and visions for Wi-Fi services towards 2020. You are likely familiar with the fact that wireless networking has proliferated rapidly worldwide in the past decades.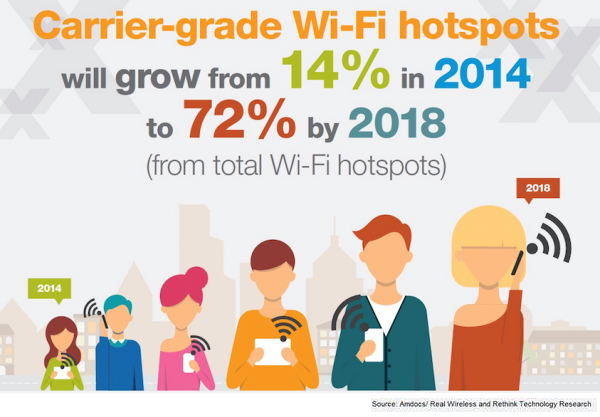 Wireless has shown to substantially increase productivity everywhere from health care and education, to retail industries. Each wireless design poses different challenges and every industry has different needs from wireless with new challenges, such as Bring Your Own Device (BYOD) and security.
The demand for Wi-Fi grew exponentially after the availability of the two higher speed technologies: 802.11n and 802.11ac. By 2020, Wi-Fi capabilities will be enriched fully after expanding the role of wireless networking from the Internet of Things (IoT), smart cities, 5G, adoption of Passpoint, and Next Generation Hotspot (NGH). Emerging trends for Wi-Fi towards 2020 include Carrier-grade Wi-Fi to ensure the network meets the requirement of customers as well as enterprises. A carrier grade in a cellular network is a component that provides fault recovery using redundancy within 50 milliseconds.
Enabling Wi-Fi to be managed with a cellular network is a joint effort of the Institute of Electrical and Electronics Engineers Inc. (IEEE), Wi-Fi Alliance, and Wireless Broadband Alliance (WBA) to work together on standards for the carrier-grade Wi-Fi tools. This technology is useful for improving the Wi-Fi performance where traffic prioritization of Wi-Fi Multimedia-Quality of Service (WMM-QoS), Wi-Fi Multimedia-Admission Control (WMM-AC) and roaming are the main concerns.
Carrier-grade Wi-Fi is the best solution for public hotspots where users try to offload traffic from the cellular network to avoid data charges. However, Hotspot 2.0, also known as Passpoint, is regarded as one of the main drivers of the carrier-grade initiative. This will help users to automatically find, connect, and move within a pool of hotspots according to their roaming requirements.
Industry experts are working on the concepts and tools of carrier-grade Wi-Fi for improving the performance of wireless hotspots. In addition, city authorities and their business partners are also great contributors to this technology for the successful implementation of smart cities. Their main focus is to provide smart lighting and traffic management applications for making cities safer.
Smart cities are expected to use the specialized Low Power Wide Access (LPWA) technologies, such as Sigfox, LoRa, and Bluetooth to closely work with Wi-Fi. By 2020, both the standards, 802.11ah and 802.11ax, would be used in smart cities to extend the capabilities and services of the existing hotspots by supplementing 802.11ac with other carrier-grade functions.
The following figure shows the deployment pattern of carrier-grade Wi-Fi hotspots to 2018.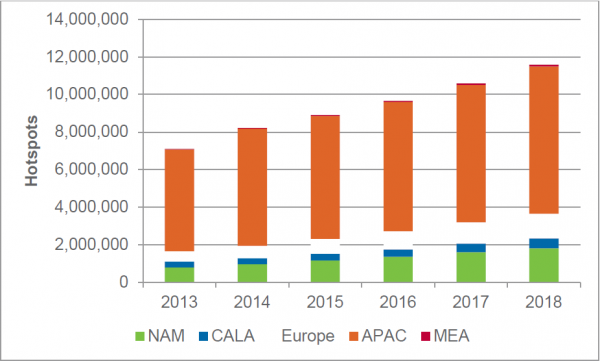 Refer to the whitepaper: Towards 2020: Emerging Opportunities for Wi-Fi Services
Tagged with: CWNP, Wireless, Wi-Fi Certification, wifi certification, wireless certification, IT Professional, WLAN, WLAN Certification, CWTS, CWNA, CWAP, CWSP, CWDP, CWNE

Blog Disclaimer: The opinions expressed within these blog posts are solely the author's and do not reflect the opinions and beliefs of the Certitrek, CWNP or its affiliates.