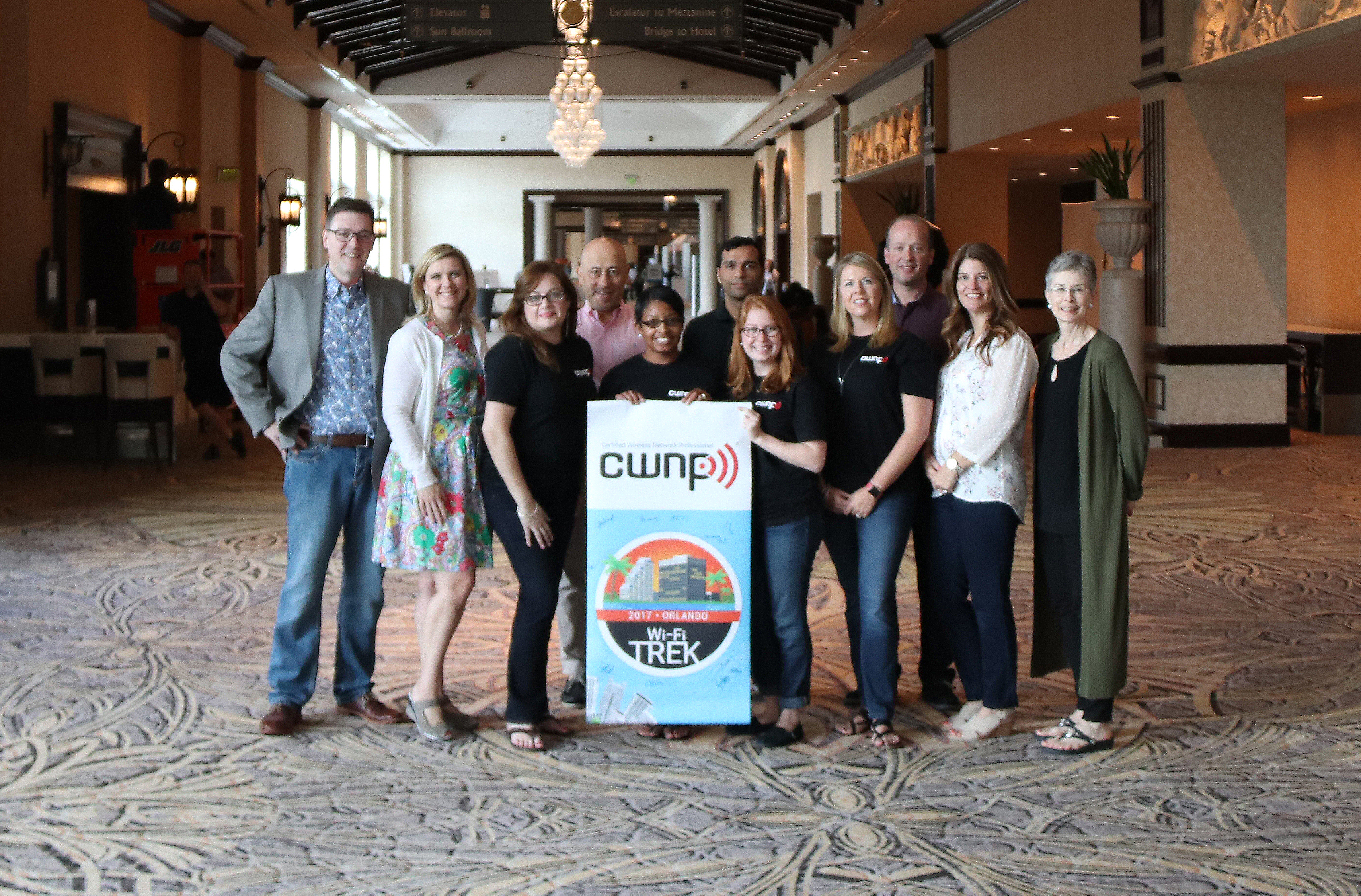 2017: A Year in Review
By
CWNP
On 01/05/2018 - 61
Comments
This year has brought a lot of change to CWNP. Here's our look back:
You met our new President. Sean Stallings took the reigns in January 2017. He built a team to take CWNP and our Wi-Fi certifications to the next level and met many of our CWNEs and certification holders throughout the year.
We've spent the last year refreshing our certifications and sharing relevant knowledge. We improved our CWNA certification with the release of the CWNA-107 after much research on job expectations and the updates to technology and standards since the last release. CWNP released an update to the CWSP study guide with the help of Lee Badman. 
We launched Certified Wireless Specialist (CWS) and Certified Wireless Technician (CWT). These certifications met the need for simple, entry-level wireless certifications in a truly engaging manner. 
We put on our best conference yet. You networked. You learned from experts in the field. You had the chance to take an on-site course and exam. Wi-Fi Trek Orlando had many of you saying: "Keep up the Good Work." 
We took you to the next level in your career. Over 2,000 individuals received a CWNP certification. This year, our CWNE Board of Advisors awarded our 250th CWNE. 
More than 10,000 unique jobs were posted on Indeed.com asking for a CWNP certification in the past six months. 
You joined us in our initiative to build community. We started a Twitter Chat, revamped our newsletter, showed up on social media, held countless webinars, and met you in person at several conferences.
Here's to another great year! 
We want to hear from you; what would you like to see from us in 2018?
Tagged with: CWNP, CWNE, CWNA, CWSP, Year in Review, Wireless, Conference, Wi-Fi Certification

Blog Disclaimer: The opinions expressed within these blog posts are solely the author's and do not reflect the opinions and beliefs of the Certitrek, CWNP or its affiliates.